US – Reporting inoperable Gear and Equipment to the USCG
Image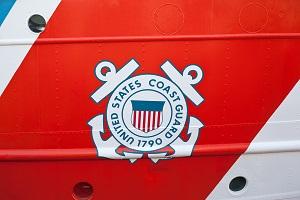 Club Correspondents Independent Maritime Consulting's Client Alert reminds us that Gear or Equipment failure needs to be reported to the US Coast Guard. Their Client Alert of 12 February 2020 quoted below outlines the notification requirements and the risk of a fine if this is not done.
February 12, 2020
Client Alert – Notification of Gear or Equipment Failure to USCG
Recently, a client's vessel experienced a failure of her secondary radar (an item of gear required to be operable under US law) as she was inbound to the Port of New York. Her captain filed a timely amendment to the Notice of Arrival (NOA) to reflect this casualty. He also informed the agent and the pilot when he boarded of this casualty. Nonetheless, the local Coast Guard unit (Sector New York) was unaware that this casualty had occurred until after the vessel arrived in port, and thus was unable to take any necessary control actions in response to this casualty. As a result, Sector New York issued a $5,000 USD fine for two offenses: (1) entering the Port of New York without an operable secondary radar, and (2) entering the Port of New York less than 12 hours after the amended NOA was submitted. After IMC was retained to contest the fine, the Coast Guard agreed to withdraw it and replace it with a letter of warning.
Despite this favorable outcome, there are some lessons to be learned. In any instance when a vessel suffers a failure of equipment required by US law, it is incumbent upon the Captain to notify the Coast Guard and await further instruction prior to entry to a US port. Such instruction may come in the form of a Letter of Deviation, Captain of the Port Order, Port State Control Action or other written communication. Entry into port with inoperable equipment as required by US law and without such instruction will subject the vessel and associated parties to a civil penalty or other sanction.
Notification of inoperable equipment required by US law must be provided through the NOA, or through an update to the submitted NOA if the equipment fails after the NOA was submitted. However, updates to an NOA must be submitted at least 12 hours before arriving at the port or place of destination. If a vessel suffers a failure of equipment required by US law less than 12 hours before arriving in port, the Coast Guard must be notified by other means. All Coast Guard ports have an operations center manned 24 hours per day. The Captain, either directly or through the company or the agent, should contact the operations center at the port of destination and report the failure of equipment required by US law that occurs less than 12 hours before entering port to a live watchstander at that operations center. Such a watchstander will either forward the call to duty personnel responsible for handling such matters, or will handle the matter him- or herself. Regardless of how inoperable equipment required by US law is reported, the Captain, either directly or through representatives, should expect to receive some acknowledgement and further instruction (Letter of Deviation, etc.) from the Coast Guard prior to entry. Until such acknowledgement and further instruction is received, the vessel should not enter a US port. Once such acknowledgement and instruction is received, those instructions must be followed, or, again, the vessel will be subject to a civil penalty or other sanction for failing to comply with them.
Our thanks to Independent Maritime Consulting for providing this update.