Image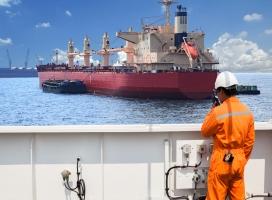 The Convention, known as "MLC, 2006" came into force on 20 August 2013. The Convention established minimum working and living standards for all seafarers on those ships.
The MLC, 2006 was adopted by government, employer and worker representatives at a special ILO International Labour Conference, in February 2006, to provide international standards for the world's first genuinely global industry. Also known as the "seafarers' bill of rights," it is unique in its effect on both seafarers and quality ship owners.
The Convention sets out in one place seafarers' rights to decent conditions of work on almost every aspect of their working and living conditions including minimum age, employment agreements, hours of work or rest, payment of wages, paid annual leave, repatriation at the end of contract, onboard medical care, the use of licensed private recruitment and placement services, accommodation, food and catering, health and safety protection and accident prevention and seafarers' complaint handling.
The Maritime Labour Convention became binding law for 30 countries in 2013. Currently 80% of the world's shipping fleet being regulated under the convention. The countries that have ratified the convention can be accessed through this link.  
Reference is made to L.286 dated November 2016,   SV February V4  dated June 2016 informing Members of the amendments to the Maritime Labour Convention 2006 which will enter into force on 18 January 2017. Reference can also be made to "MLC, 2006"  which informed Members of the amendments to the Maritime Labour Convention 2006.
See also Circular No.L.310 dated February 2018 regarding liability for uninsured MLC liabilities. The International Group P&I Clubs have also issued FAQ's concerning the operation of the MLC and certificate application process. A copy of the FAQ's is available to download below. 
Steamship Mutual Members can download the Club's .  
Please remember, If Members wish to receive MLC Certification, the application forms need to be provided to the Association on the Club's headed paper as provided in the links above.
Image

(0.36 MB)


Image

  (0.05 MB)


Image

(0.19 MB)


Image

(0.19 MB)


Image

MLC IG FAQs for Members August 2018 (0.30 MB)