Hyundai and Kia Vehicles Recalled for Fire Risk
The Club would like to draw to the attention of Members engaged in the carriage of new or second hand cars, on for example car carriers, passenger ferries or in containers, a safety recall notice issued due to a potential fire risk for 570,000 vehicles of two car manufacturers, Hyundai Motor America and Kia America.
According to the notice issued by the National Highway Traffic Safety Administration (NHTSA) an electrical short circuit could potentially start a fire in the tow hitch harness module fitted to vehicles manufactured by the two car manufacturing companies.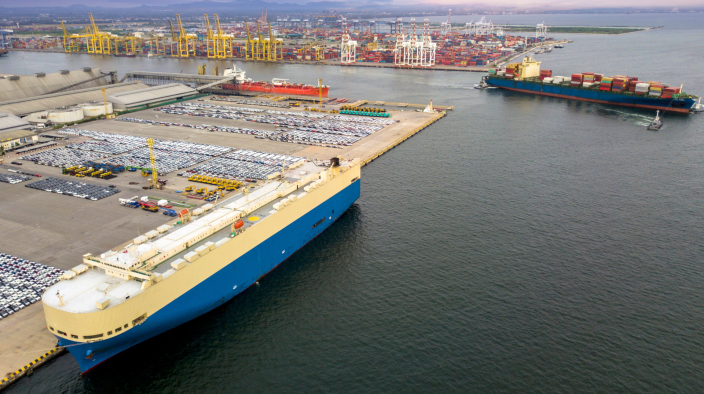 The affected models are:
2022-2023 Hyundai Santa Cruz, 
2019-2023 Hyundai Santa Fe, 
2021-2023 Santa Fe Hybrid, 
2022-2023 Santa Fe Plug-in Hybrid, 
2022-2023 Kia Carnival.
While the vehicle manufacturers have said in the notification that the vehicles are safe for driving by the owners, both companies have recommended that the affected vehicles are parked outside and away from homes and other structures until the recall process has been completed.
The Club is grateful to the Cargo Incident Notification System (www.cinsnet.com) for providing this important information on the recall notice as highlighted by the NHTSA. CINS have advised that –
As the supplier of the defective part is located in the Republic of Korea, there is a high likelihood that this recall campaign could affect other countries. 
We urge all CINS members to take appropriate measures to prevent these cars being loaded on board all ships
The Club would urge Members who are involved in car transportation such as car carriers, ferry operators and potentially container operators, to take note of these recall notices and expeditiously consider implementing appropriate risk assessments and mitigation measures, given the enhanced risk that has been identified.
Further details and specific vehicles affected by this potential fire risk can be checked at the referenced link and further at the Kia America and Hyundai Motors website, as provided on the NHTSA website.
For further information please contact the Loss Prevention Department. Steamship Insurance Management Services Ltd.  Tel: +44 20 7247 5490