Image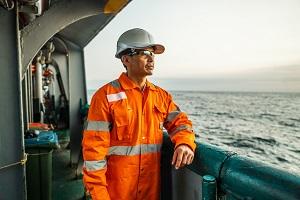 Introduction
The shipping industry's pivotal contribution to the world economy is an aspect that is sometimes overlooked. Whilst the crew change crisis and chronic shortage of repatriation flights highlights the difficulties faced by seafarers, they continue to work at the heart of our global economy. They are therefore critical to the global recovery and are rightly recognised by the IMO's 2021 World Maritime theme – "Seafarers: at the core of shipping's future".
Crew movement
The ebb and flow of the tides are vital to many aquatic species; as is the free movement of seafarers to the shipping industry. It is crucial that crew changes can be facilitated on-time and safely, and this has been extremely difficult to achieve during the pandemic.
To mitigate virus transmission, most states have enacted travel restrictions and other measures that have, in the absence of international recognition of seafarers as "key workers", resulted in many of their contracts being altered. This can leave them stranded either at home - without income - or on board ship – without the rest and usual contact with their family and other support mechanisms that are essential. Further consequences are potentially increased fatigue levels and an adverse impact on the mental health and well-being of seafarers.
Steamship is proud to have partnered with Mental Health Support Solutions (MHSS) to provide 24/7 support to seafarers on our Members' ships, free of charge. They provide seafarers with access to clinical psychologists to assess, assist, and educate on mental health issues that can affect sea-going staff.
COVID-19 has led to conflicts arising between maritime conventions and government restrictions, and has seen some states fail in their obligations to seafarers under MLC 2006. As seafarers have had to watch their end of contract dates come and go, they have been denied the right to disembark and travel home to loved ones.
Several international bodies have urged governments to facilitate crew changes, by ensuring seafarers are recognised as key workers, but this has had limited success. Restrictions on airlines have compounded the repatriation and crew change issues, which has seen many employers adapt swiftly to find solutions. Our COVID-19 webpage includes a country / jurisdiction section, and links to industry websites with regional and crew change updates, all of which is reviewed and updated regularly.
More positively, we have seen some recognition of seafarers as key workers, and several administrations have responded by opening travel hubs e.g. Singapore, with recent reports indicating they are facilitating 500 – 600 crew changes daily. These steps allow crew changes to take place, but are subject to strict testing to detect, isolate, and monitor seafarers seeking to travel by air.
Normal travel is still out of reach and with the appearance of new variants, some countries have imposed even stricter conditions on travel across borders and therefore to and from vessels. This has led many in the industry to conclude that vaccines are ultimately the only way to resolve the crew change crisis, alongside testing.
On-going development, testing, and approval of several vaccines is encouraging news.
Vaccines
Vaccines, along with other measures are key elements in the fight against COVID-19, in overcoming the significant restrictions placed on our daily lives. Although no vaccine is 100% effective, it is encouraging thus far to see strong indications of a high degree of personal protection, as well as a reduction in transmission of the virus. These last points are extremely important as vessels operate as closed communities.
This will come as a relief to many seafarers, operators, and owners, but with vaccines taking time to test, licence, manufacture, and distribute, there is still a long road to go! This process has sparked intense debate regarding prioritisation of vaccinations and who should get them and in what order.
Many voices have spoken about seafarers being on such a priority list, as it would bring obvious benefits not only to curb virus transmission, but to fully participate in driving the global economic recovery. Leaders from 5 UN organisations (IMO, ILO, ICAO, WHO, IOM) have added their voices to this discussion, and through their joint statement, increased pressure on states to act positively. However, with many seafaring labour supply countries reliant on the Covax rollout, which will be slow, and absent of prioritising seafarers, other professions are justifiably highlighting their own need to be prioritised too.
Singapore is one of the first countries to offer front-line maritime personnel a vaccine and recent reports note Hong Kong is taking similar steps. It has also been reported that Slovenia, Romania and most recently Russia have prioritised seafarers for vaccinations. As a global vaccination program is developed there will inevitably be increased calls for seafarers to receive these vaccinations to allow shipping operations to return to some form of normality.
Several ideas have been proposed by key industry figures which include the idea of vaccination hub ports. There are a number of obstacles to overcome with this idea, but by using vessel position data, available from sources such as Lloyds List Intelligence, it would be possible to produce a short list of suitable ports for such a program.
However, criticism on the efficacy of certain vaccines has led to some degree of reluctance to accept specific manufacturers. Such cases reported in the media have impacted on vaccination programs in the EU and South Africa, but as highlighted above, of greater direct concern to the shipping industry is the roll-out of programs in countries where companies historically recruit large numbers of seafarers.
Indeed, this leads to the question of mandatory vaccinations. Vaccinations do substantially reduce risk of severe ill-health and early reports are generally providing favourable data regarding transmission too, providing a degree of certainty for business operations. However, the lack of readily available stocks of vaccines in less developed countries casts uncertainty on their ability to inoculate populations in a timely manner. It would therefore seem difficult to introduce a mandatory vaccination requirement to an international industry, where the playing field is far from even. Indeed, if countries were to make it compulsory for vaccination to be a requirement for free movement, it is plausible that this would potentially create another crew change crisis.
As the international vaccine role out moves forward, the approach states adopt on the types of vaccination they will accept for movement between nations will be closely monitored. As will the aggressiveness of any enforcement policy that apply to seafarers. For those who choose to receive it, it will be important to understand which type they have received and the acceptance given of states they may travel too. But for those with reservations, and subsequently refuse a vaccine, it could cause significant problems. Not only for the individual, but also the ship owner.
So how do ship owners manage expectations, perceptions, and the safety of vessel crews whilst balancing the commercial operations of their fleets. The education route would be the preferred option for most. In fact the International Chamber of Shipping ("ICS") has produced a helpful guide on the Vaccination process.
In any event, a balanced strategy will be needed when considering the safety of vaccinated and unvaccinated crew. A further text from the ICS deals with questions on the legal, liability and insurance issues arising from vaccination of seafarers.
Testing
It is unclear how the testing regimes will develop but it is possible there could be different testing requirements for non-vaccinated vs vaccinated crew members. However, whilst initial reports are encouraging regarding the effectiveness of some vaccines in reducing transmission rates, their primary benefit is to limit the impact COVID-19 has on the vaccinated individual, should they become infected. As such, it is anticipated testing will continue to be a requirement, for the foreseeable future. It is therefore important to check the requirements for any testing prior to travel, as some of these arrangements differ between nations.
We have heard of entire crews being returned to their country of departure as a result of unacceptable test procedures having been followed.
Conclusion
The spread of the virus has fundamentally changed the way we view and interact in the world, whilst shipping has continued to operate in some extremely challenging conditions throughout this pandemic.
With momentum building in vaccination programmes, states recognising seafarers as key workers, and travel hubs opening, there may be good reason to be hopeful. However, there is much still to do to ensure seafarers are treated in accordance with the conventions and regulations.
Steamship has compiled a comprehensive webpage of COVID related information, which is frequently updated to assist Members / employers and their seafarers who are adapting to the challenges arising from the pandemic.
There is a wealth of information on our webpage. It contains links to our four Coronavirus films ("Crew Change"; "Stay Safe on Board"; "Mental Resilience on Board" and "Protection on Board"). There is a section for Guidance for Ships/crew and medical updates. A crew change section includes links to IMO Crew change and travel safety protocols; BIMCO update on where crew changes are allowed.