Image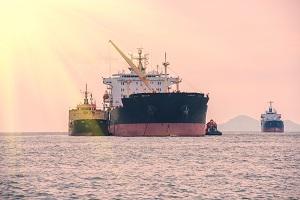 Bunker quality disputes are not a new phenomenon, but there has been an upward trend in the number of disputes. The consequences of burning off-specification bunkers can be severe, in extreme cases leading to the breakdown of, or damage to, the vessel's engines and/or the time and expense of de-bunkering.
This article discusses some common issues surrounding notification of off-specification bunker disputes and practical ways to protect against short time bars.
Who is Responsible for Bunkering?
Responsibility for bunkering will depend on how the subject vessel is being employed. 
If a vessel is being employed by an owner for its own account, bunkers will be purchased by the owner. Under most voyage charterparties, the vessel should be delivered with sufficient and adequate bunkers to complete the voyage, allowing a reasonable margin for contingencies to which the vessel may be subject. Therefore, in both these scenarios, the owner will directly contract with the bunker supplier to stem bunkers.
The position is different under most time charterparties where the supply of bunkers is generally the responsibility of the charterer. An owner will usually be required to deliver the vessel with an agreed quantity of bunkers on board, which the owner might have stemmed for his own account, or which might be remaining onboard from a previous charter. Thereafter, it will be the responsibility of the charterer to supply any bunkers necessary throughout the charter and to ensure the vessel is redelivered with the agreed quantity of bunkers on redelivery. Due to the nature of this arrangement, it will ordinarily be the charterer who contracts with the bunker supplier and so an owner will not be privy to this contract and will not be aware of the terms.
A timecharter will also typically specify quality parameters, for example Clause 9(d) of the NYPE 2015 form states:
"The Charterers shall supply bunkers of the agreed specifications and grades. The bunkers shall be of a stable and homogeneous nature and suitable for burning in the Vessel's engines and/or auxiliaries and, unless otherwise agreed in writing, shall comply with the International Organization for Standardization (ISO) standard 8217:2012 or any subsequent amendments thereof." 
Where the time-charterer has contracted for the supply of bunkers, they will want to ensure that they can pass any liability they may face under the charterparty for provision of bunkers which are not of the agreed specifications and grade on to the bunker supplier.
Check Your Terms – What is the Time Bar Period?
Where possible, a buyer, whether this is the owner or charterer of a vessel, should obtain the bunker supplier's terms and condition in advance to be aware of any restrictive clauses and to ensure that they can be complied with. While bunker suppliers are often reluctant to vary their terms, a buyer should exercise caution when agreeing to onerous terms and should act prudently in selection of suppliers.
Bunker suppliers often seek to impose strict terms as regards the notification of claims and there are usually very short time bars. The time limit for raising a claim in respect of quality is often 30 days, although sometimes as short as 15 or 21 days, days from delivery, with very strict procedural steps to be followed by the buyer. 
In some cases, a ship might not have started to consume the fuel before the time limit for making a claim.
Where there are short time bars and a potential delay in the use of bunkers, fuel sampling and analysis is essential for verification of the quality of the fuel received on board. Some owners utilise on-board fuel testing kits to undertake initial checks for compatibility/stability of the bunkers on-board. Most prudent owners have arrangements in place to ensure that representative samples of fuel are taken at every bunkering operation, with samples being sent to a competent laboratory for analysis before any of the fuel is consumed.
If this analysis shows that the fuel does not match the required specification, in the bunker supply contract or timecharter, then the owner should immediately put the suppliers, or time-charterers, on notice of a claim, and request their acknowledgement.
Check Your Terms - What is Required to Interrupt Time?
It is important to consider what is required to interrupt the time bar in order that any claim can be protected. It may be that the claimant is required only to notify the relevant party of the claim, however there could be a more burdensome requirement, e.g. that the claim must be "filed and documented" within the time limit. The contract may also expressly provide for a particular sample analysis to be carried out prior to a claim being advanced. 
Parties often expressly prescribe in their contracts for a particular test process, including the samples to be tested and the laboratory in which this is to be undertaken.
How to Protect Against Short Time Bars
Complying with time bars is even more challenging in situations where any defect in the fuel may only be discoverable once the vessel starts consuming it. Depending on the bunker tank configuration, bunkers may be onboard for the vessel for some considerable time before they are used. 
A time-charterer might be in a more difficult position, because, while a time-charterer is responsible for the supply and quality of bunkers, he might have no control over when the ship consumes any particular bunkers onboard.
Clauses such as BIMCO's Quality Control Clause for Time Chartering seek to protect an owner when the unsuitability of the charterers' fuel may not be immediately detected, and an owner should be wary of any rider clauses in a timecharter which state that any bunker quality claims will be deemed as "waived and absolutely time barred" after a specific period of time.
Check, Check and Check Again
Any purchaser, whether an owner or a charterer, should carefully consider all provisions before signing a bunker supply contract. Whilst there is often limited scope to negotiate these terms, it is important that the buyer is fully aware of any onerous provisions, including time limits for claims. 
When an off-specification bunker dispute arises, there are often differing views between an owner and a supplier as to whether the fuel meets the required specification. If the ship is in a timecharter, there may be different contractual provisions, between the bunker supply contract and the charterparty, as to what analysis will be determinative. It is therefore important to issue any necessary contractual notifications as soon as it becomes known that a fuel may be off specification. 
We also recommend that a Member's usual Club contact is notified without delay in order that assistance can be provided to protect any rights or defences. 
Image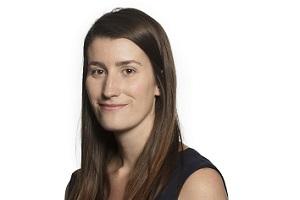 Article by Rebecca Penn-Chambers
Syndicate Executive
Eastern Syndicate