Sustainability - Environmental, Social and Governance (ESG)
Steamship Mutual and Sustainability
We are pleased to announce the publication of our first sustainability report.
 
In this report we have been guided by the Global Reporting Initiative (GRI) standards to set out what we consider to be our current contribution to ESG and sustainability goals and to describe the ways in which the activities of Steamship Mutual and its Managers contribute to the sustainability framework of the United Nations Sustainable Development Goals (SDGs). The work that we are currently doing, alongside this report, will assist us to further develop strategy,  targets and goals with additional quantifiable performance indicators to monitor our progress going forward. 
Steamship Mutual's Sustainability Report 2022 is available here:
Steamship's Sustainability / ESG Contacts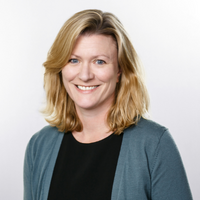 Head of Claims, Eastern Syndicate & ESG Director
Environmental, Social and Governance (ESG) principles guide the way businesses conduct themselves, and adherence to such principles provides a sound foundation for future sustainability. 
Sustainability and the underlying ESG principles have relevance to all areas of the Club's operations. In the context of the Managers' operations, this would include matters such as working conditions, staff benefits, our treatment of each other, office energy and water consumption, resource and waste management and recycling, risk management, how we conduct the business of underwriting and/or our approach to claims and loss prevention.
The insurance protection that the Club provides to its Members also fulfils a number of ESG/Sustainability objectives through the management of risk and the consequences of casualties. For example, the actions taken to minimise the environmental damage arising from ship casualties that result in pollution or the need for wreck removal, the payment of prompt and fair compensation to the victims of environmental damage for which an insured ship owner may be liable, and the provision of medical treatment to seafarers who may become ill or injured during the course of their employment.
Also the Club's loss prevention activities play an important part in Steamship's sustainability agenda. These include:
the Club's condition survey programme that serves to identify any issues that might result in P&I liabilities,
the production of bulletins and videos that serve to identify areas of risk and raise awareness such that 

the potential for loss, damage or injury can be avoided or minimised,

the Pre-Employment Medical Examination (PEME) scheme that aims to ensure that seafarers are fit for seagoing service, and
the partnership with Mental Health Support Solutions that provides seafarers on our Members' vessel that are entered with the Club with access to a 24/7 helpline manned by qualified clinical psychologists to support their mental well-being.
Recognising also that our Members have their own ESG and Sustainability agendas, we are constantly looking for new opportunities to understand and to assist them and potential new Members in areas such as:
the transition to low or zero carbon fuels,
meeting new and evolving regulatory requirements, and
embracing new and emerging technologies in the response to climate change and the need to reduce greenhouse gas emissions.
International Group of P&I Clubs: Sustainability Report 2022

The International Group of P&I Clubs (the "Group") has published its Sustainability Report 2022, which explores how the Group's role and current activities align with and support the United Nations Sustainable Development Goals (UN SDGs).
This reflects the work of the International Group Sustainability Committee on which Steamship Mutual is represented.
The IGP&I Sustainability Report 2022 is available here.