United States Coast Guard Updated Marine Casualty Reporting Forms
Image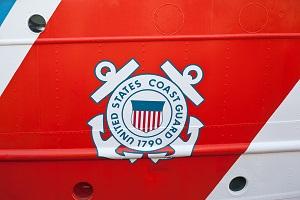 Club correspondents Freehill Hogan and Mahar of New York have issued a Client Alert to report as follows:
The USCG has updated its reporting forms for providing a written report of a marine casualty. Owners, Operators, Managers, and Vessel's Masters for U.S. flag vessels, and for foreign vessels which make port calls in the US or which transit US waters, should ensure that they have available the latest forms from the Coast Guard and understand the requirements of incident reporting.
The updated forms are available at:
CG-2692 (Report of Marine Accident, Injury, or Death)
CG-2692A (Barge Addendum)
CG-2692B (Report Of Chemical Drug and Alcohol Testing)
CG-2692C (Personnel Casualty Addendum)
CG-2692D (Witness Addendum)
Information about reporting procedures and requirements are outlined on the USCG website page for the USCG Office of Investigations Casualty Analysis and are contained in the NAVIGATION AND VESSEL INSPECTION CIRCULAR 01-15. 
USCG Sector Specific contact information is available at USCG Sector Directory.
For U.S. Flagged vessels operating overseas, the USCG Asia Pacific Region, and Activities Europe websites provide additional contact information and guidance. 
In the event of any casualty, the above guidance should be reviewed to ensure compliance with the applicable regulations and CG-2692 and appropriate addenda are filed in a timely fashion with the cognizant Coast Guard office.
Our thanks to Freehill Hogan Mahar for providing this information.