Image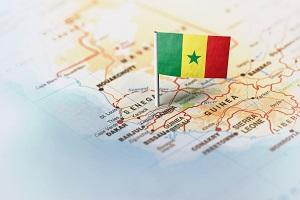 Club correspondents TCI report a significant change in the attitude of the Senegalese customs re fines which will now be imposed on bagged and bulk cargoes if shortages are found on discharge, either by customs surveyor or based on stevedores outturn report, which hitherto has never been the case. Here is the text of the circular from Correspondents TCI Africa, Dakar
"We would like to warn against reinforced Customs control as Authorities have recently taken the decision to follow up discharge operations of vessels carrying bagged or bulk cereals and other bulk cargo in order to sanction any substantial shortage or excess of cargo recorded by their own surveyor or by stevedores. A precautionary tally survey is therefore strongly recommended to ascertain the discharged quantity and defend ship's interests against disproportionate Customs fines.
Please be informed that Senegalese Customs have decided to become less tolerant and have taken a new stance on the level of fines which has significantly increased over the last weeks. For instance, recently a fine of Euro 2,333,025 was imposed for mere mistakes on the declaration of cargo manifest and finally negotiated at Euro 304,898.
We would therefore strongly recommend that your Members instruct their ship's Masters calling at Dakar port to
1. Prepare their Dakar Customs declarations prior to berthing
2. Personally receive the Customs officers on board for formalities in company with the ship's agent.
3. Ensure that All consumables on board, including bunkers, Lube Oil and stores (food, chemicals, CO2, foam, extinguishers, paint, crew personal effects etc) are accurately declared.
4. Properly declare the cargo manifest for Dakar (together with the cargo in transit, if any)
5. Place all the Customs papers in a separate file to be counter checked by the ship's agent before their presentation to the Customs boarding officer.
Please find below a list of items for which declaration is usually demanded by the Customs (with specification in quantities in Mt, litres, Kg…..etc, whatever is applicable)

Paint inventory
Crew list
Cargo manifest (with goods in transit, if any)
Bills of Lading
Crew effects
Ports of call list
Bonded store
Food provisions
Chemicals
Fire extinguishers
Foam
CO2 (fixed and portable)
Bunker declaration
• Fuel oil
• Diesel oil
• Gas Oil
Lube oil declaration
• Oil in tanks (including in sump tanks)
• Oil in drums
• Oil in cans
• Oil in use (in engines, cranes, winches, stern tube etc)
• Used oil (sludge)
N.B.
The total quantity of bunkers and lube oil for each item must be confirmed by its corresponding detailed inventory. Any discrepancy between the declared quantity and the inventory will be sanctioned.
The declared quantity of bunkers and lube oil must also be identical to the actual quantity in the tanks on ship's berthing as the Customs usually request confirmation by sounding.
Kindly note that the Customs declaration is irrevocable and the Master's good faith is not taken as an excuse. No additional declaration, correction or amendment is authorised, hence the need to carefully check the documents before submitting them to the customs.
We remain at your disposal
Ngagne Faye
TCI AFRICA DAKAR"
We thanks Correspondents TCI Africa Dakar for supplying this information.
Members may wish to review other items on the Steamship website regarding Dakar, Senegal.
From November 2017 regarding fines for failing to declare fire extinguishers and CO2 at: 
https://www.steamshipmutual.com/publications/Articles/senegalfines.htm
From February 2018 regarding stowaways at: https://www.steamshipmutual.com/publications/Articles/dakarstowaway0218.htm