Russian Crude: High Organic Chloride Content
Image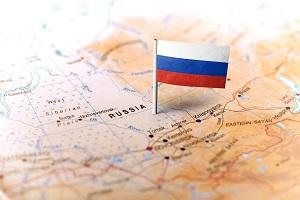 Correspondents in Novorossiysk, Russia have brought to the attention of the Club the potential risks of lifting, carrying and storing crude oil supplied by the Public Joint Stock Company «Transneft» (further "Transneft") that has been transferred through the "Druzhba" pipeline. (See attached original notification.)
The crude oil in question has been identified as having raised levels of Organic Chlorides resulting from a 2018 easing of regulations that had previously set the standard for the content of organic chlorides in oil. As a consequence of this easing of the regulations, the levels of organic chlorides recorded within some parcels of crude is reported to be 100 times higher than acceptable levels, resulting in rejection and apparent storage of the parcels of crude oil by the receiving terminals at the discharge port.
The basis for the rejection of the parcels of crude oil is the potentially heightened risk of damage to refinery equipment and it should also be noted that the same organic chlorides could result in breakdown of equipment and materials on-board the carrying vessel.
As the source of the organic chlorides currently remains unknown, it is proving difficult to test for the potentially harmful organic chlorides prior to loading, although efforts to identify appropriate tests are being pursued. It has therefore been recommended that "loading, storage and carrying" of crude oil with higher contents of organic chlorides be avoided until there is clarity on the situation.
It is being widely reported that the Druzhba pipeline is currently shut down due to the ongoing contamination issues however, where it is not possible or practical to avoid loading a parcel of potentially contaminated crude, the Member is encouraged to take appropriate steps to protect their and the Club's interests, including, but not limited to ensuring that;
Appropriate language and clauses are included in the charter party and bill of lading to protect their rights of recovery for potential losses such as vessel damage and down time arising out of compliance with charterers / shippers' instructions for the carriage of the cargo.
Appropriate and robust procedures for sampling and, where possible, testing of the crude oil are agreed and properly reflected in the contractual documents (eg. the charter party) and implemented prior to the loading operation being undertaken and to protect Members against future claims.
Where Members have further questions or concerns in regard to the above they should contact their usual syndicate representative.
Our thanks to correspondents Antarica of Novorossiysk for providing this information.
Image

Organic-Chlorides-Russian-Crude (0.14 MB)