On Deck but Outside Hague-Visby Rules
Image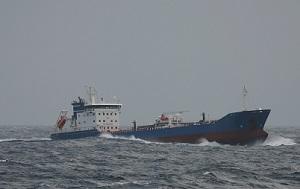 The English High Court has decided that a shipowner has no liability for loss or damage to deck cargo where the bill of lading covering the cargo stated that the cargo was carried on deck and incorporated a clause excluding liability for such cargo "howsoever arising."
A project shipment comprising 201 packages of cargo was shipped from Thailand to Algeria onboard the ELIN. A bill of lading was issued for the cargo, which included in the description of the cargo:
"(of which 70 pckgs as per attached list loaded on deck at shipper's and/or consignee's and/or receiver's risk; the carrier and/or Owners and/or Vessel being not responsible for loss or damage howsoever arising)"
Standard wording on the other side of the bill of lading included:
"(c) The Carrier shall in no case be responsible for loss of or damage to the cargo, howsoever arising prior to loading into or after discharge from the Vessel or while the cargo is in the charge of another Carrier, nor in respect of deck cargo or live animals."
Some of the cargo was lost or damaged when the vessel encountered heavy weather on the voyage. The cargo interests alleged that cargo was lost or damaged because the Owner failed to exercise due diligence to make the ship seaworthy at the commencement of the voyage, or to properly and carefully load, stow, carry and care for the cargo.
At a case management conference, Picken J. ordered the trial of a preliminary issue with respect to any deck cargo:
"Whether, on a true construction of [the Bill of Lading], the Defendant is not liable for any loss or damage to any cargo carried on deck howsoever arising, including loss or damage caused by unseaworthiness and/or the Defendant's negligence."
Stephen Hofmeyer QC, sitting as a Judge in the High Court decided that the Owners had no liability for loss or damage to the cargo that had been stowed on deck.
He commented that the carriage of goods on the deck of a ship is inherently risky, so that deck cargo is treated differently at law. Goods carried on deck and stated to be carried on deck in the bill of lading are not "goods" within the meaning of the Hague or Hague-Visby Rules. A shipowner can contract to ship such goods on his own terms, and not be bound by the Rules.
In English law clear words are necessary if a party to a contract wants to exclude or limit their liability, and such words are read restrictively, against the party that seeks to rely on them.
In this case the judge considered that the words on the bill of lading were clear and unambiguous, and he commented that "words of exemption which are wider in effect than "howsoever caused" are difficult to imagine, and, over the last 100 years, they have become "the classic phrase" whereby to exclude liability for negligence and unseaworthiness."
It was therefore held, on the preliminary issue, that in this case: "On a true construction of the Bill of Lading, the Owner is not liable for any loss of or damage to any cargo carried on deck, including loss of or damage to any cargo carried on deck caused by the unseaworthiness of the Vessel and/or the Owner's negligence."
Article by Bill Kirrane