Paris MoU: Guidance on procedures for operational controls
Image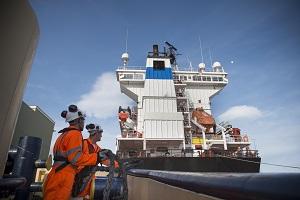 The Paris MoU has published Guidance procedures for Port State Control Officers (PSCOs) in performing their Port State Control (PSC) inspections of vessels. The document itself is detailed, although self-explanatory, and can serve as a useful tool for the ship's crew on what is expected of them during a PSC inspection, and in particular during a drill. The document also clarifies why and on what grounds the detailed witnessing of a control is required.

It explains different scenarios when a drill is conducted to ensure and verify that the crew are able to demonstrate their skills. The drills are to be made more realistic to simulate an actual emergency, for example, by removing a key person in order to test the provision of substitute.

There is also a questionnaire for the PSCO at the end of the guidance procedures which is helpful for the crew in understanding what the PSCO is looking for, and thus enabling them to concentrate on those areas to make sure that they understand what is expected of them during the drills. The information in this document should assist Masters, officers and crews to ensure that they and their vessels are prepared for PSC inspections in a manner that minimises the risk of vessel detention or a finding of multiple deficiencies and the adverse commercial consequences that could follow from such outcomes. The guidance can be read here .