Image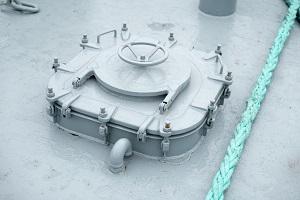 The Maritime Administrator of the Republic of the Marshall Islands has issued a Marine Safety Advisory notice,  MSA No. 21-19 , prompted by the death of two seafarers and injuries to two others in enclosed space entry incidents. Despite longstanding efforts by domestic, foreign and international maritime entities to educate mariners world over, confined space entry related casualties continue to persist. The Marine Safety Advisory is a useful reminder of the issues involved and we recommend that Members and seafarers take note of its contents. The Advisory includes these recommendations:
• hold a special safety meeting to review the notice or bulletin issued by ship management and share the information provided in this MSA, with particular emphasis on enforcing the responsibility that all seafarers have to prevent enclosed space entry related incidents and the need for crewmembers to resist their natural urge to immediately enter an enclosed space in order to try to assist a fellow crewmember in trouble;
• review the ship's enclosed space entry procedures with the ship's officers and crew and then conduct enclosed space entry training; and
• Regularly conduct an enclosed space rescue drill. Speed of response is critically important to a successful rescue and regular drills will serve to improve response time.
Additionally the Maritime Administrator has produced a poster providing a visual reminder to seafarers that they should not enter an enclosed space without proper authorisation. The poster can be accessed here .
Steamship Mutual has provided Members with information on this topic and it is worth reviewing our most recent Risk Alert  RA 62 – Safety in Enclosed Spaces from October 2018, which includes links to earlier Risk Alerts.