U.S. - The Cruise Vessel Security and Safety Act 2010
Image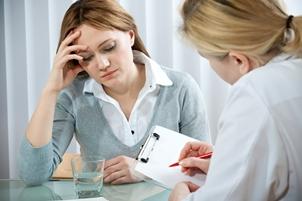 The Cruise Vessel Security and Safety Act of 2010 (the Act) was passed by the United States Congress and came in to force on 27 July 2010. This Act was canvassed by Senator John Kerry together with the International Cruise Victims Association, an association for victims of crime on board cruise ships and their families. The intention of the Act is to increase security, law enforcement and accountability on cruise ships in international waters on certain voyages. In essence it can be viewed as a way in which to ensure victims have access to trained first responders and a confidential means of communication with law enforcement as well as legal and victim advocacy professionals. The Act applies to all cruise ships that carry 250 passengers or more, has overnight passenger/crew accommodations and embarks or disembarks in the United States.

There are four effective implementation dates for particular provisions in the Act which range from the date of enforcement itself, 27 July 2010, to two to four years from that date. The implementation dates and the main provisions are discussed below.
Effective Immediately - 27 July 2010
1. Security

The following documentation must be available:
i) To all passengers: A security guide that describes jurisdictional authority and law enforcement processes for reporting serious crimes and missing U.S. citizens; along with contact information for the security and medical personnel and contacts for FBI, Coast Guard and local law enforcement in each port (foreign or U.S.).
ii) In each stateroom: a document listing the locations of the U.S. embassy/consulate in each port. This same information must be also be posted in an area readily accessible to all crew
iii) To all victims of alleged sexual assault (passengers or crew): Law enforcement and victim advocacy contact information must also be given

2. Log Book

The Log Book must record:
i) All crimes
ii) All thefts valued over $1,000

3. Trained Medical Personnel

On-board medical personnel have to meet qualifications, credentialing and standards of the American College of Emergency Physicians ("ACEP"), undergo sexual assault response training and carry the proper anti-retroviral medications. In particular this means:
i) Every ship's staff must include a doctor or registered nurse who is trained in assisting sexual assault victims and be able to conduct a forensic medical examination where required. The latter will also mean that he/she has to be trained in preparing and preserving documentation for the victim and use by the authorities.
ii) In the case of a sexual assault, ships must carry anti-retroviral medications and the trained medic on-board must know how to administer this treatment. Victims must be provided with private telephone/internet access to law enforcement authorities, legal counsel, embassy, Coast Guard and third-party services, e.g. the National Sexual Assault Hotline program.
iii) There are also medical confidentiality provisions in place forbidding the master of the vessel from passing on confidential medical records to company officials, in particular the corporate legal department, without the prior consent of the patient. These confidentiality rules may make it more difficult for cruise lines to thoroughly investigate alleged incidents and thereby bring perpetrators to justice. Any inability to obtain important details could also compromise the company's position in the event of litigation.

4. Ship Safety
i) Latches and computerised locks will be required on all passenger and crew cabin doors on all new ships built.
ii) On-deck surveillance/video system to assist in documenting crimes, preserving evidence and to be able to detect passengers who have fallen "overboard (unless other technology is used). The extent of video surveillance is subject to further regulations that have not yet been adopted.
iii) Acoustic hailing or warning devices that can be heard throughout the ship, for alerting passengers to danger if the ship is operating in a "high risk" area as designated by the US Coast Guard. However, there are currently no known "high risk" areas on any voyages that embark or disembark in the U.S.
Effective 12 Months - 27 July 2011
Crime Training
The cruise ship must have at least one crewmember, on board any vessel engaged in a covered voyage, who is trained in crime prevention, detection, evidence preservation and reporting criminal activities in the international maritime environment. The Department of Homeland Security (DHS) along with consultation from the FBI and MarAd (Maritime Administration) will provide a training curriculum.
 
Effective in 18 Months - 27 January 2012
Structural /Technology changes involve raised 42" ship side rails for all cabins, peep holes in all passenger and crew cabin doors, on-deck video surveillance and an emergency sound system.
 
In 2 to 4 Years
1. One person on board must be MarAd certified (following the training curriculum that DHS and MarAd will provide as detailed above).
2. The "Cruise Ship Crime Website" will be created to be a publicly accessible website that will keep a tally of crimes committed aboard ship, aggregated by cruise line and noting whether the crime was committed by a passenger or crewmember.
 
Penalties
1. Civil
i) US$25,000 for each day a violation continues
ii) US$50,000 (maximum) for a continuing violation
iii) Ship can be denied entry in to the U.S.
2. Criminal

For a wilful violation, a fine of up to US$250,000, or 1 year imprisonment, or both, excluding crime scene training where no criminal sanction is available.
General Comments
The Act as a whole has received mixed reactions from the cruise lines. On the one hand the prospect of having greater clarity and consistency could be seen as a welcome development, but on the other there is the view that the Act is not a proportional response from Congress when compared with the small percentage of crime on cruise ships; the creation of the Cruise Ship Crime Website may be seen as such a disproportionate measure. It now remains to be seen how the Act works in practice.
Article by Aneeka Jayawardena