COLOMBIA: Precautionary anti-narcotics guidelines
Image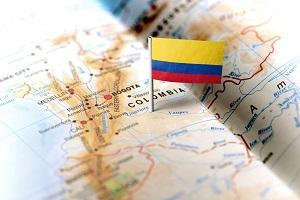 Club correspondents Pandi Colombia have provided some precautionary anti-narcotics guidelines that will be useful for members who trade in Colombia. The Colombian authorities are very alert to drug related issues and frequently search vessels both on board and underwater in response to intelligence reports. At some ports and terminals an underwater inspection of the hull is mandatory, particularly at facilities specialising in oil or coal. Please find below a list of some of the ports on the Caribbean Coast where an UWI is mandatory before departure:
Puerto Drummond in Santa Marta
Puerto Nuevo in Santa Marta
Puerto Bolivar in La Guajira
Puerto Brisa near Riohacha
All Ecopetrol terminals (including Cartagena's and Santa Marta's)
As far as Buenaventura is concerned, UWIs are not mandatory in any of its terminals. Moreover, the Colombian navy does not offer UWIs on demand in this region and only conducts them randomly or in response to intelligence reports. The inspections must therefore be conducted by private companies. Pandi Colombia report that there has been a surge in illegal drugs seizures in this port from February 2018. Foreign objects containing illegal substances were found attached to the hull or inside containers and a couple of them happened despite the UWI having already been conducted. This is why Pandi Colombia recommend requesting an anti-narcotics underwater inspection before departure even if it is not mandatory. If the vessel has not sailed one (1) hour after the UWI, a new one should be conducted to avoid any smuggling of narcotics after the inspection. It is important for Members to be aware of the need for enhanced diligence in the time between an UWI being competed and the vessel sailing. 
In Buenaventura, divers should also be instructed to request access and pay particular attention to the bilge keels, sea chests, tunnel thruster gratings, sacrificial anodes and the inside of the rudder compartment. It may also be helpful to avoid the use of cell phones, GPS devices or smartwatches on board by stevedores.
Strategies used by narcogroups include the following:
Attaching "torpedoes" to the ship's hull filled with illegal substances.
Opening the sea chests and inserting bags within filled with illegal substances.
Collaboration of local stevedores or crewmembers.
In case of container vessels, placing illegal substances in a sealed container before loading is a common strategy.
Pandi Colombia have provided some precautionary anti-narcotics guidelines which can be found here.
Our thanks to Club correspondents Pandi Colombia for providing this information.