Steamship Mutual Renewal 2020
Image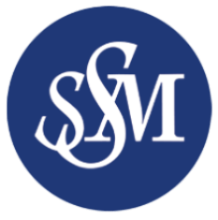 At renewal on 20 February 2020 the Club continued to strengthen its position.  Over the year, including renewal, entered owned tonnage increased by more than 4.0 million GT (4.7%),  in excess of the policy year projection, and premium grew by US$17.6 million.  This growth has been both organic and the result of a steady increase in the numbers of owners insured by the Club. Premium levels for chartered business have reduced, however, reflecting changes over the course of the year, as well as additions and cancellations at renewal.
Overall, premium across the Membership increased at 20 February 2020, and deductibles were adjusted, reflecting the Board's expectation that rates would rise at renewal. 
The Club will shortly be making a capital distribution of over US$16 million to its renewing Owner Members.
At renewal a number of new fleets joined the Club, the majority from other Group Clubs. This is a gratifying outcome and a reflection of the Club's focus upon the quality of its Members, as well the service it offers them.
Claims, both retained and within the International Group Pool, are higher than the average of the past few years, but the Club's investment income is projected to have outperformed expectations.  The Club's capital position remains strong, and the Directors will consider in due course whether a further distribution can be made to the Members. 
Note to Editors: Additional photography and comments are available upon request.
For further details relating to the Club's key statistics, financial highlights and updates concerning underwriting, reinsurance, claims, safety and loss prevention, please see Steamship Mutual's 2019 Management Highlights, which can be  .
Follow us on:
Twitter @SteamshipMutual 
LinkedIn - Steamship Insurance Management Services Limited