Image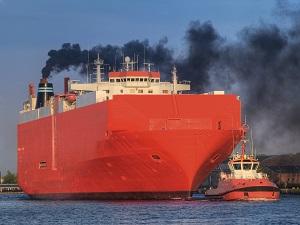 With less than 3 months to go before the Sulphur cap comes into force, a summary of issues relevant to achieving compliance and risk mitigation may be helpful. This is not intended to be a comprehensive check list. The regulation has generated a vast amount of publications, links to some of the most recent of which are provided below. Many owners will have already substantially completed their preparations but even so it may be worthwhile stepping back to consider whether potential issues have been considered and addressed. 
Vessel implementation plans
Whilst obviously the starting point and were problems to be encountered a comprehensive plan may provide a first line of defence, has it been effectively followed? Have the steps identified been carried out? Has this been documented? Has any necessary training been provided? Have procedures been brought into use and are they being complied with? In the context of a subsequent investigation into potential breach, the positive of a comprehensive plan can easily turn into a negative if the evidence shows it has not been implemented effectively.
Charters
It is likely that issues relating to the cost of and time taken to install scrubbers as a solution or clean bunker tanks and fuel systems on vessels not so equipped have now been resolved. The focus then shifts to supply of compliant fuel in service on the latter. What are your time charterer's obligations? Are fuel specifications and sampling and testing procedures adequately addressed? Whilst responsibility for machinery damage due to defective bunkers may be clear, what is the position concerning consequential issues such as deviation to obtain replacement bunkers and disposal of unusable bunkers on board?
Bunker supply contracts
These tend to be one-sided, the warranties limited and provide short time limits for notifying claims. If a vessel is trading on a spot basis, consideration needs to be given to ensuring not only the availability of compliant bunkers, but also quality requirements: Specification, characteristics, stability, compatibility. Where possible, sourcing, sampling procedures and testing methodology should also be investigated.
Management of bunkers on board
Many crews will have experience in bunker segregation from the use of low sulphur fuels in ECAs. However, it will be prudent to consider enhanced procedures addressing:

Bunker tank allocation and cleanliness
Stem segregation
Usage including:

Engine manufacturers' recommendations
Recording issues arising in use
Notification of claims

If problems materialise, it is essential to ensure that potentially defective bunkers remain segregated on board and that an alternative segregated stem is available for use.
Bunker disposal
High sulphur (HS) bunkers must be removed from non-scrubber equipped vessels by 1st March 2020. If there is a likelihood that HS fuel on board will not be consumed prior to 1st January, arrangements will need to be made for its discharge by 1st March. It may not be easy to find suitable reception facilities for small quantities of such fuel particularly in locations convenient to the ships' anticipated trading patterns. Similar problems may arise if bunkers that prove incapable of use must be discharged.
FONAR and compliance issues
The provision for a fuel non-availability report (FONAR) to be submitted acknowledges the possibility that circumstances may arise where it is effectively impossible to achieve compliance because low sulphur fuel is unavailable where and when bunkers are required. It is important to be aware that a FONAR does not exempt an owner from compliance. It is a factor that enforcement authorities may consider in deciding whether to proceed against a vessel or assessing any penalty that may be imposed. Although the effect that will be given to this is necessarily speculative, as with any potential breach of the regulations it is to be hoped that clear, preferably written, evidence of the efforts made to achieve compliance will mitigate the consequences of any breach. 
Scrubber equipped vessels 
Unfortunately, the installation of scrubbers as an effective compliance solution risks being prejudiced by the announcement by a number of States of their intention to restrict the use of scrubbers in their territorial waters. Although likely to be more of an issue with open loop scrubbers, consideration needs to be given as to how such restrictions on use can be addressed as these materialise.
Availability of Club cover
The most likely P&I risk insured by the Club to materialise in relation to the sulphur cap requirements is the imposition of fines for non-compliance. Although it is hoped that IMO's attempts to ensure consistent enforcement will bear fruit, and that PSC authorities will be realistic and reasonable, nevertheless there is a risk that breaches will occur and penalties will be imposed. The majority of claims for reimbursement of fines are likely only to be capable of cover on a discretionary basis. Whilst it would be inappropriate for the Managers to attempt to predict how the Directors may exercise their discretion, it is a requirement of the Club's Rule 25 xvi e that:

" … the Member has satisfied the Directors that it took such steps as appear to the Directors to be reasonable to avoid the event giving rise to the fine."

before discretion can be exercised. What constitutes reasonable steps will depend on the precise circumstances and factual background.

Of the various guidelines issued to assist in preparation for implementation, Members may wish to consult the following:
For information and full details of all guidance it has issued on the subject, we would direct Members to the IMO website (http://www.imo.org/en/MediaCentre/HotTopics/Pages/Sulphur-2020.aspx). Here members can also access the IMO 2020 Global Sulphur Limit FAQs.

Additionally Members may wish to visit the INTERCARGO website (https://www.intercargo.org/sulphur-cap-2020-guidance-and-useful-info/) which provides a helpful list and links to guidance produced by INTERCARGO and other organisations (Industry, Member States and Classification Societies).

We hope that the above will be helpful to Members in their planning and preparation for the forthcoming Global Sulphur Cap.
Image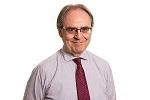 Article by Charles Brown
Head of Claims