New US Executive Order targeting Russia
Image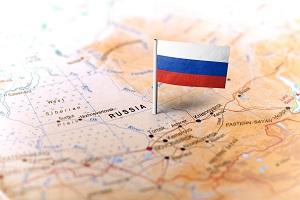 On 15 April 2021, President Biden declared a national emergency and issued a wide-ranging Executive Order targeting persons (individuals and entities) deemed by the US to be involved in malign activities against the US directed by the Russian government, including interference with the US Presidential election.
The new Executive Order, called "Blocking Property with Respect to Specified Harmful Foreign Activities of the Government of the Russian Federation", provides legal authority to impose sanctions on individuals and entities, corresponding with new prohibitions on:
certain dealings in Russian sovereign debt;
technology companies that support the Russian Intelligence Services' efforts to carry out malicious cyber activities against the US.
Pursuant to the Section 1(a)(i) of the EO, sanctions may be imposed against persons that "…operate or have operated in the technology sector or the defense and related materiel sector of the Russian Federation economy". These sectors are not currently defined in the EO or related guidance, so the scope of the sanctions remains unclear at the present time. The same section also includes authority to target for future sanctions "any other sector of the Russian Federation economy".
6 Russian technology companies have been added to the SDN List pursuant to this new authority:
ERA Technopolis; Pasit, AO (Pasit); Federal State Autonomous Scientific Establishment Scientific Research Institute Specialized Security Computing Devices and Automation (SVA); Neobit, OOO (Neobit); Advanced System Technology, AO (AST); and Pozitiv Teknolodzhiz, AO (Positive Technologies).
Section 1(c) of the EO targets Russian persons involved in "…cutting or disrupting gas or energy supplies to Europe, the Caucasus, or Asia".
In tandem with the issuance of the EO, a directive was released, aimed at Russia's Central Bank, National Wealth Fund and Ministry of Finance. Pursuant to the directive, US financial institutions (as defined in the directive) are prohibited from:
taking part in the primary market for ruble or non-ruble denominated bonds issued after 14 June 2021 by Russia's Central Bank, National Wealth Fund and Ministry of Finance; and
lending ruble or non-ruble denominated funds to those same entities.
Impact of Sanctions
These new sanctions place certain obligations/restrictions on US persons. Specifically, US persons must block and report to OFAC all property and interests in property of the persons designated under the EO that are in the United States or in the possession or control of US persons. This extends to any entities that are owned, directly or indirectly, 50 percent or more by one or more of the blocked persons. The prohibitions include the making of any contribution or provision of funds, goods, or services by, to, or for the benefit of any blocked person or the receipt of any contribution or provision of funds, goods, or services from any such person. Notwithstanding the primary nature of these new sanctions, there will likely be increased scrutiny of transactions involving the Russian Government by non-US persons, such as banks, which generally aim to comply with US sanctions as if they were US persons.