Approaches to the Yangtze River and Shanghai - Risk Alert 93
The Club wish to bring to the attention of Members the Notice issued by the Shanghai MSA on the 22nd December 2022.  "Further Strengthening Vessel Traffic Management in Changjiangkou and its adjacent waters"
In accordance with the "Maritime Traffic Safety Law of the PRC" and "Changjiangkou Ship Routing System (2008))" the Notice was issued in order to prevent and reduce the risk of vessel collision and accidents in Changjiangkou (CJK) and its adjacent waters, relieve navigation pressure in the Precautionary Areas, and improve overall navigational efficiency.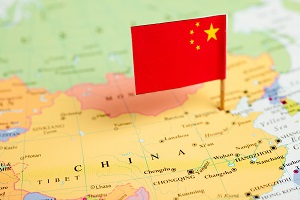 The Notice is intended to further strengthen vessel traffic management in CJK and its adjacent waters, and to guide the separation of ship traffic flow. 
The notification came into force on 1 February 2023 and will be valid until 31 January 2026. 
Attached is the latest circular regarding this issue as published by our correspondents Shanghai P&I Services Ltd.
Members are encouraged to bring this Risk Alert to the attention of their staff, to remind them of the hazards of navigating in such congested waters and of the need to maintain a proper all around lookout by all available means, in accordance with Rule 5 of the Collision Regulations.
Rule 5 – Lookout:
Every vessel shall at all times maintain a proper lookout by sight and hearing as well as by all available means appropriate to the prevailing circumstances and conditions so as to make a full appraisal of the situation and of the risk of collision.
For further information please contact the Loss Prevention Department
Steamship Insurance Management Services Ltd.  Tel: +44 20 7247 5490